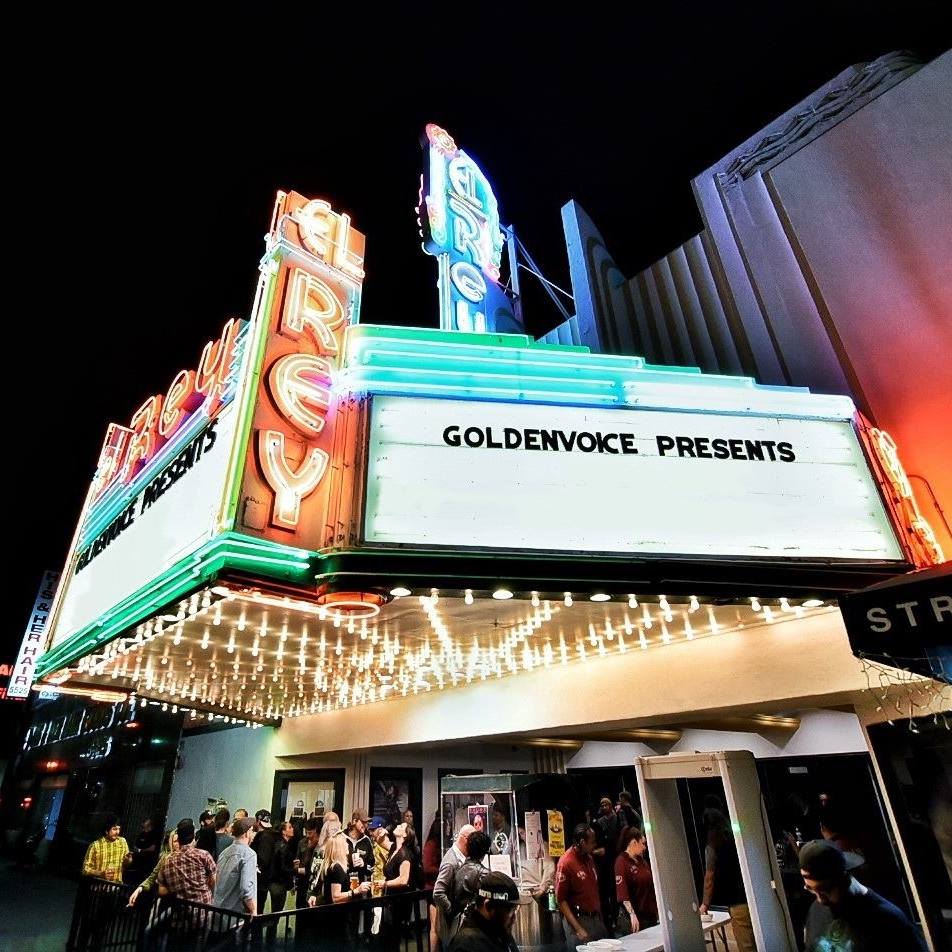 The El Rey Theatre is an original art deco theater in the heart of the Miracle Mile, one of Los Angeles' preserved art deco districts. The El Rey was built in 1936 and designed by Clifford Balch. After over 50 years as a first run movie house, the El Rey was converted into a live music venue in 1994. A registered Historic-Cultural Monument, the El Rey has sweeping staircases, an art deco lobby, VIP balcony lounge and a grand ballroom equipped with a full stage.
The El Rey is a general admission, standing room venue, unless stated otherwise in specific show details.
Contact Information:
Office: (323) 936-6400 (booking and general questions)
Fax: (323) 936-5657
Email: booking@theelrey.com (for renting out the venue)
You can also send us an email by clicking here!