Sean Healy Presents
The Birth of Queen Naija Tour
Queen Naija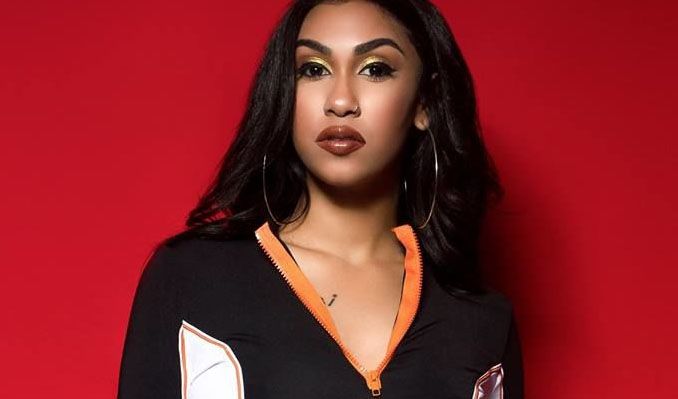 share
Artist Information
As a little girl growing up outside Detroit, Queen Naija started singing in church at the age of three and writing her own songs in third grade. Although she kept up with her singing and songwriting as she got older—and even cut a few records in a local studio—her focus shifted when she and her former husband found fame online with their wildly popular YouTube channel. But when their marriage fell apart last year, Queen returned to her lifelong passion and released a powerfully unapologetic single that shares her side of the story.
Premiering just hours before midnight on New Year's Eve, Queen's breakout hit "Medicine" is a slow-burning R&B track about discovering her ex-husband had cheated on her—and her elaborately detailed plans to get back at him. Part tender breakup ballad, part ruthless revenge fantasy, "Medicine" finds Queen's smooth and soulful vocals moving from vulnerable to fierce with undeniable ease. But while the song was an instant smash—making a staggering debut at #45 on the Billboard Hot 100, a nearly-unheard-of achievement for an emerging artist—Queen never even intended for "Medicine" to reach beyond her devoted following on YouTube and Instagram.
With "Medicine" amassing more than 20 million streams on Spotify—and its cinematic video scoring more than 39 million views—Queen is now at work on her debut EP for Capitol Records. Joining forces with A-list producers like No I.D. (Jay-Z, Kanye West, Vince Staples), Queen is set to deliver a selection of songs that showcase her magnetic vocals, down-to-earth lyrics, and timeless yet edgy artistry. "More than anything I want my music to be heartfelt—true, heartfelt soul and R&B songs that people can relate to their own lives," says Queen. "There'll be some heartbreak songs, but also some songs about getting over the heartbreak and falling for someone new."
After parting ways with her ex-husband, Queen launched her own YouTube channel, which now boasts 2.6 million subscribers (in addition to her 3.5 million followers on Instagram). When "Medicine" dropped in December, Queen was startled by the wide-reaching response to the track. "I had no idea it would go as far as it did," she says. "To me it felt like a typical song from my own experience, but it turns out that a lot of other people have had this kind of experience as well." Indeed, it's exactly that uncompromising honesty that's made "Medicine" so irresistible to listeners and gained acclaim from outlets like Billboard (who noted that "Queen imagines the actions of a bolder, empowered alter ego, a 2018 variation on Beyoncé's 'If I Were A Boy'").
As she gears up for the release of her debut EP, Queen aims to channel more of that real-life emotion into each song. "A lot of people make music just to try to get a hit or win Grammys, but for me it's about changing people's perspectives and letting them know they're not alone in whatever they're going through," she says. "I want to make music that captures people, that gets into your soul—the kind of songs you need to keep playing over and over." But for Queen, the most rewarding element of her runaway success lies in finally fulfilling her childhood dream. "I've always known that this was a gift given to me, and that I need to use it to help others," she says. "When 'Medicine' came out people were like, 'Oh, wow—I didn't know Queen had it in her.' Now I'm going to show everybody that there's way more to me than 'Medicine.'"
Read More
*Service and handling fees are added to the price of each ticket.
Mon, December 3, 2018
8:30 PM

All Ages